Fun, practical, stylish, contemporary and smooth. Concrete shell, high quality, waterproof and fireproof, not easy to damage, providing you with a safe and comfortable outdoor experience.
Concrete material, solid and durable.
Exquisite furniture, accessories and artwork inspired this modern dark gray table.
Its tranquillity aesthetic combines polishing geometry with concrete strength and durability to create a modern masterpiece.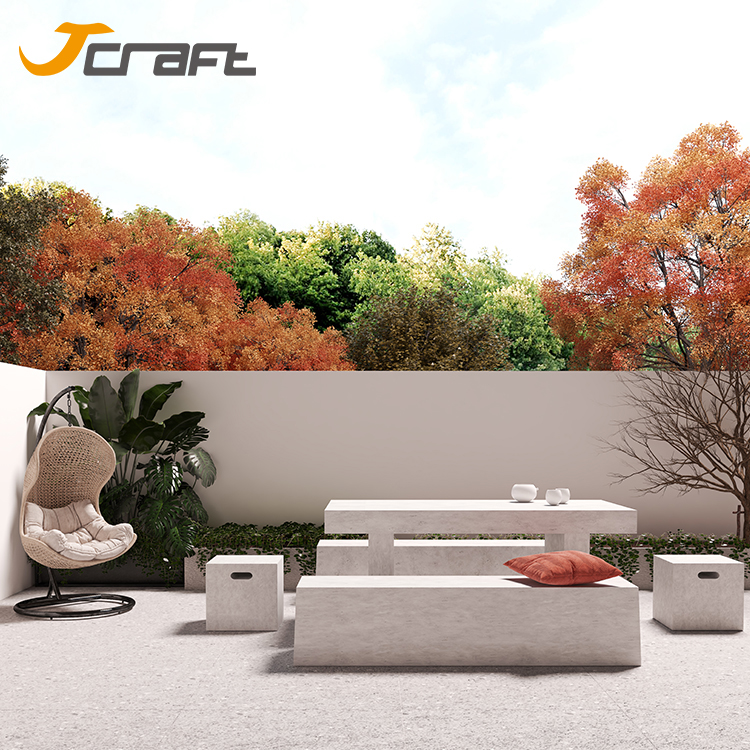 This picnic table is very suitable for inviting guests to community dinners or weekend family gatherings.
It is a must-have for outdoor space. Made of concrete. It is also weather-resistant, waterproof and scratch-resistant.
Low maintenance solutions for all seasonal entertainment.
Functionally practical, stylish and sustainable, this excellent outdoor furniture collection is specially designed for the outdoor environment.
Customised sizes can be provided upon request.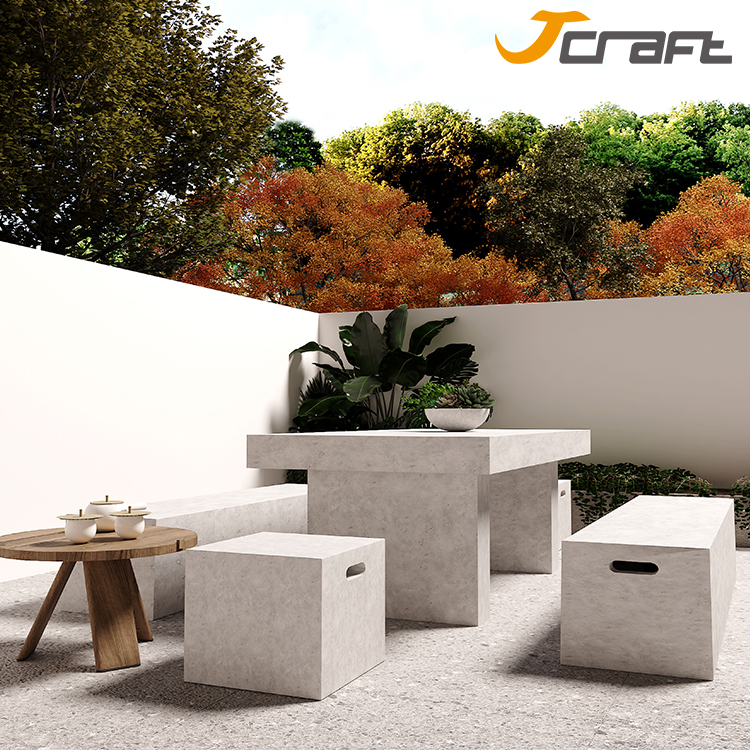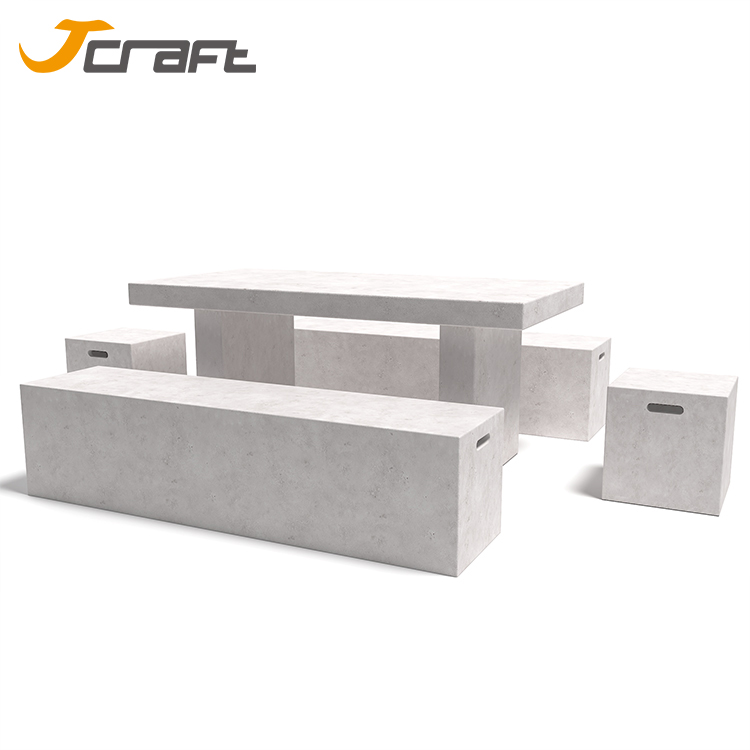 Durable: No one can deny that a concrete dining table for sale is durable. The strength of the cement-and-sand mix makes the concrete table strong as a rock solid. That is why concrete can be used to make sidewalks, paths, benches, etc. Concrete dining table is stable so you can put anything you want on it.
Easy to clean: Concrete dining table for sale is water-resistant unlike other dining table materials as wood. So, it is easy to clean and keep the stains away. To refresh the concrete dining table , you can use clean cloth to wipe it down with mild soap and water. If you do it regularly, your table will always be clean and look like new.
Unique: Concrete dining table is the unique item in the kitchens. If your home has a modern aesthetic, this table is the ideal choice for you. It complements any design style kitchen whether it has an industrial chic vibe. You can use concrete dining table for indoor or outdoor uses.
Weather resistant: Concrete furniture for sale is one of the most weather resistant materials. That means it can prevent corrosion or any sort of deterioration due to prolonged exposure to weather conditions and harsh environment. It can maintain its construction, paints and coatings with high temperature, pollution, humidity, strong sunlight, wind, moisture, snow, etc.
---
Post time: Aug-13-2022