5. GO BIG WITH CORTEN STEEL PLANTERS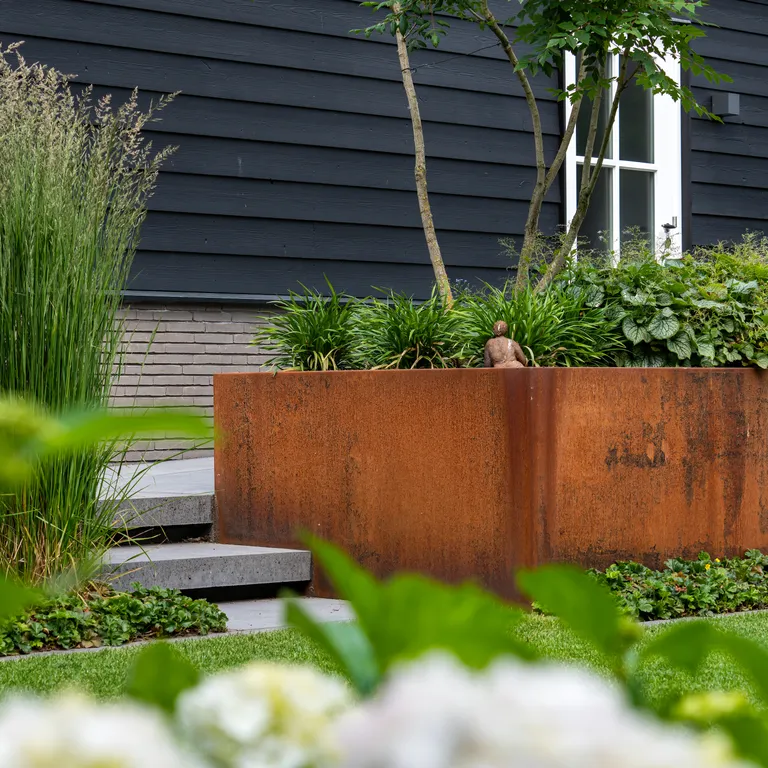 Bold and beautiful, large scale weathered steel planters make a striking statement either side of a walkway or in the middle of a border. With their rich rusted surface that develops and intensifies with age, they make the perfect foil for lush foliage and textured grasses. Substantial in size with circular, square and rectangular shapes all on offer, they are perfect for showcasing trees for small gardens, ornamental grasses and low growing evergreens such as carex, brunnera and Coral Bells (heuchera).
6. CHOOSE A PLANTER FOR THE PERFECT GROWING CONDITIONS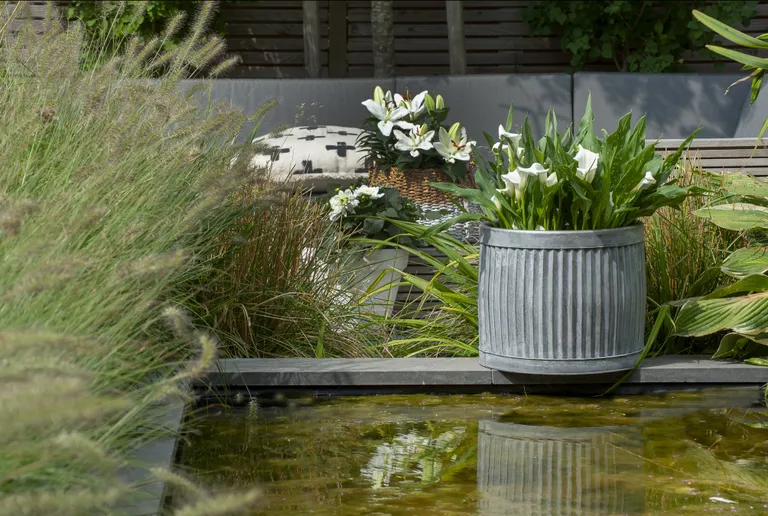 Planter boxes provide portable and versatile growing opportunities. Not only can they be repositioned – with the caveat that some may take more effort and ingenuity to move than others – but the soil and drainage can be tailored to suit the plant you wish to grow.
Water-loving Calla or Arum lilies thrive in cool, moist compost and like to have their heads in full sun, so raising them in a pot is the perfect way to meet their complex needs. Likewise, if the soil in your yard tends to be acidic or clay based it will make growing some plants such as lavender, Euonymus and lilac almost impossible. Naturally lime loving, these striking and fragrant plants could be among your planter box ideas instead as you can go for an alkaline soil mix.
Planters also enable you to make the most of the different aspects of your garden. Cool shady spots are ideally suited to growing ferns, foam flower (Tiarella) and hostas.
7. PLANT UP A WILD AND WISTFUL DISPLAY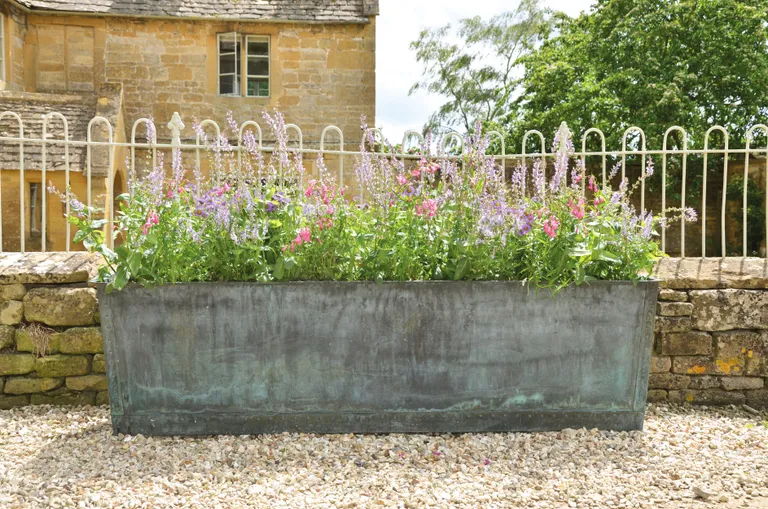 There's something magical about a large-scale industrial-style planter teamed with a mass of airy and delicate blooms. The contrast of textures is enchanting and whether the container is made of concrete or sheet metal it's sure to highlight the intricacy of the tiny flowers.
Go for as big a design as your yard will accommodate and fill with four or five plant varieties to create look of a wild grassland or prairie. A long, rectangular planter such as this antique copper design is ideal for edging a terrace or subtly dividing up a vast patio or courtyard into smaller, more intimate spaces.
8. MAKE A STATEMENT WITH A POTTED TREE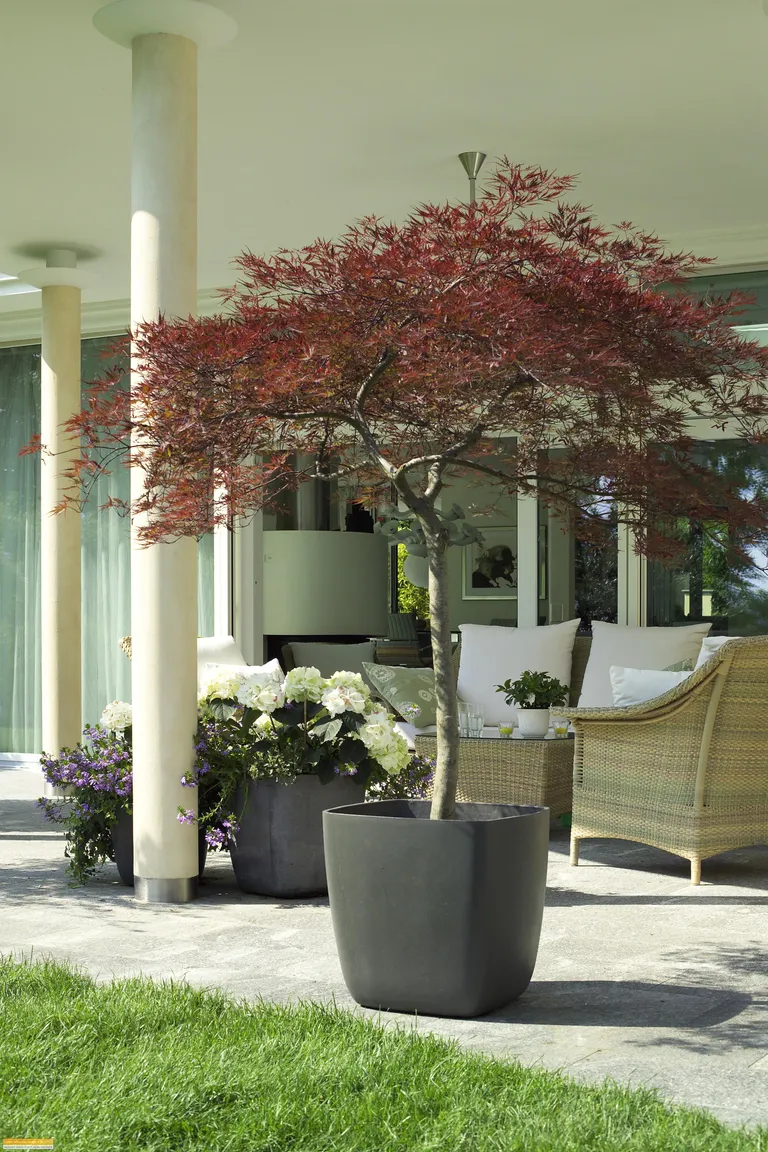 On a large terrace or patio, sometimes one or two large planted containers suited to the scale can have much more impact than several smaller ones, which may look insignificant or a little fussy,' says the team at planter specialists IOTA Garden
'If you are looking to plant a tree or large shrub in a container, be sure to pick one that is large enough to accommodate the tree as it grows, so you do not need to re-pot it after a couple of years. If there's plenty of space around the trunk, you can add interest by underplanting with low-growing grasses or add some seasonal color.
9. GUIDE THE EYE WITH A PAIR OF PLANTER BOXES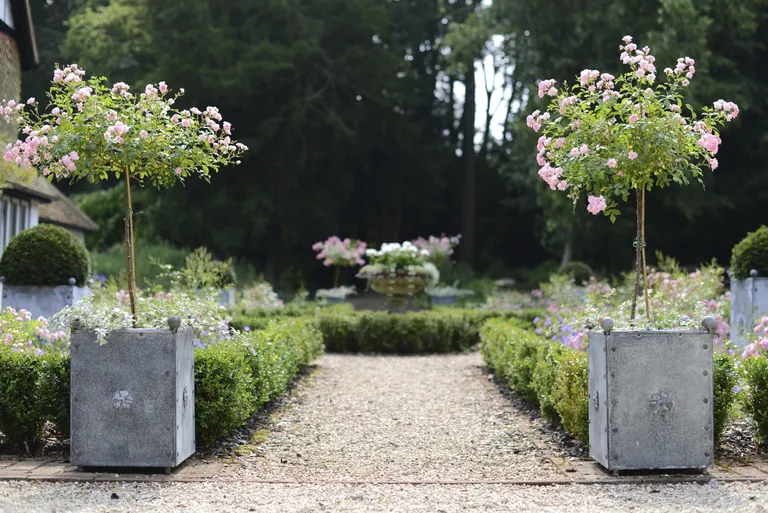 Nothing says grandeur better than walking down a garden path or terrace flanked with identical containers. Punctuating the walkway at regular intervals, they instantly lend a formal and rather European note to a yard without visually dividing off the space.
Sticking to the same container and planting scheme is key to maximizing this space-stretching effect. Opt for a dreamy combination of tall standard pink roses in galvanized steel planters to strike a romantic note or try over-sized terracotta flowerpots with sky-soaring cannas or phormiums for pure Mediterranean charm.
10. FILL A PLANTER BOX WITH HOMEGROWN PRODUCE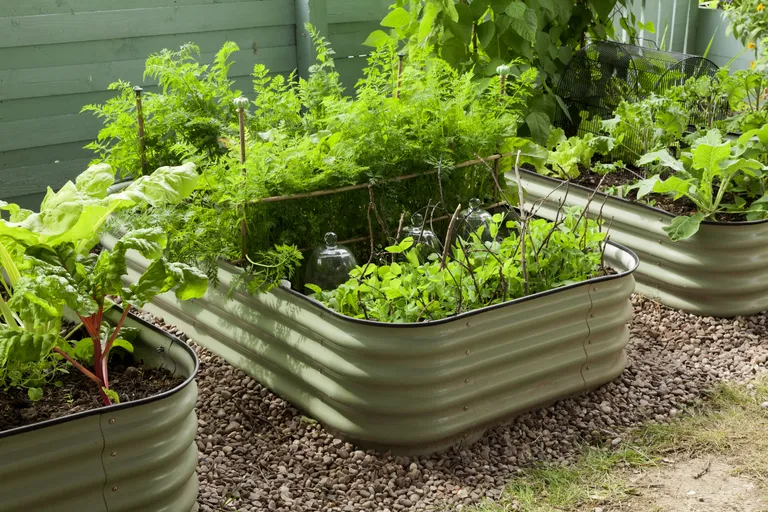 Not just for blooms, planters are ideal for raising a crop of delicious veggies. Homegrown pole and bush beans, carrots, cukes and peppers will all happily thrive in a container as long as there is adequate drainage and rich soil.
Depending on your available space and choice of container you could stick to one crop per container. A minimum depth of 6 inches (15cm) is enough for most crops – although some root crops prefer more – but aim to go as big as you can. Not only will this mean less watering, but it can help reduce crop stress resulting in healthier and more flavorsome produce.
A large rectangular planter doubles as a mini veg garden. Look to arrange crops in strict rows for traditional homestead charm or try a more decorative approach mixing in beneficial flowers – such as marigolds, nasturtiums, and alliums – which also keep pests at bay.
---
Post time: Aug-20-2022