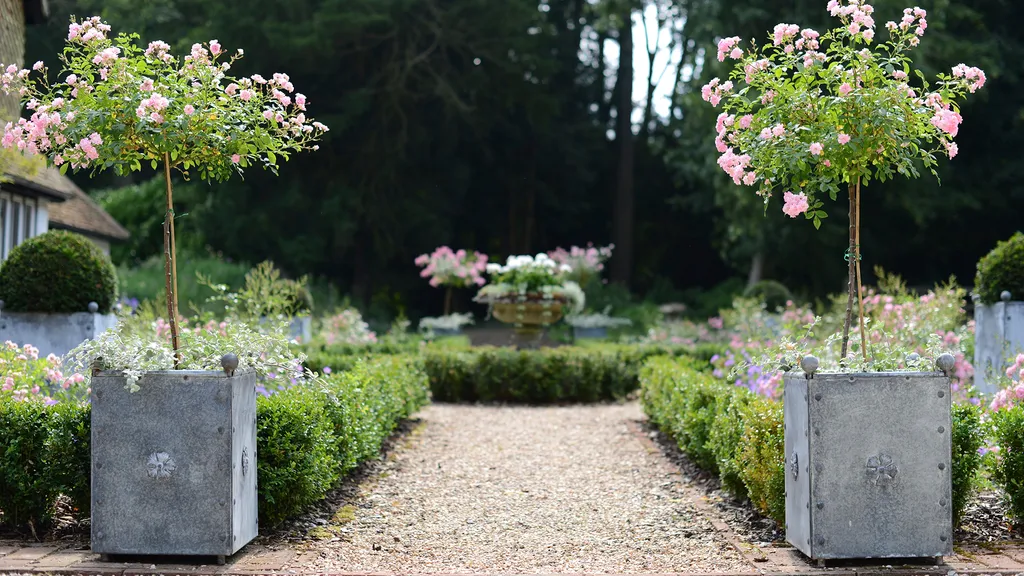 If you are seeking stylish planter box ideas to give your yard a lift, then look no further. Choosing stylish containers, pairing plants and pots effectively, and locating them for maximum effect can transform your outside space.
When it comes to choosing the perfect planter to realize your container gardening ideas, there are plenty of materials, shapes and sizes to choose from. And brave and bold planting choices will immediately draw the eye and make an impact.
Whether you are after a window box bursting with seasonal blooms or a majestic large-scale container with small tree, your choice will contribute hugely to your property's appeal.
1. INTRODUCE RHYTHM AND INTEREST WITH PLANTER BOXES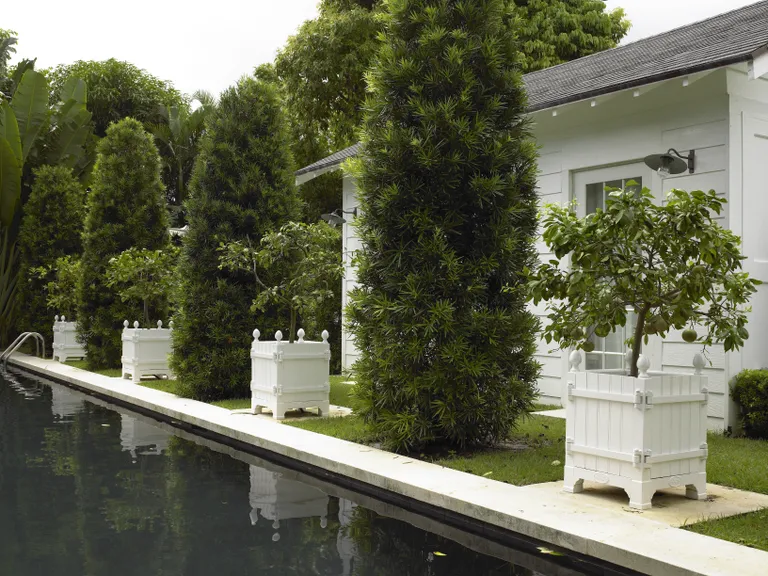 If you want your planter box ideas to create a true spectacle, line them up along a terrace or at the poolside and intersperse them with topiary. Choosing a striking shape and color and pairing them with dark leaved evergreens makes them an eye-catching feature. 
2. GO FOR CIRCULAR PLANTER BOXES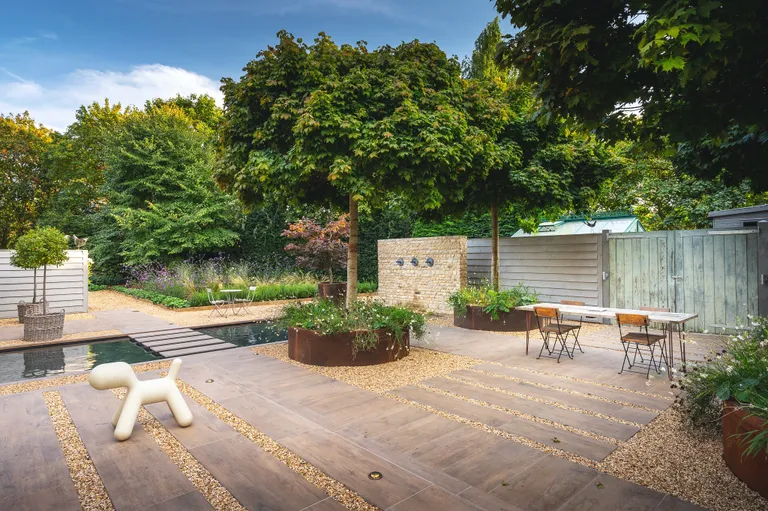 Elegant and ideal for planting trees and sprawling blooms, circular planters add instant grace to any outdoor space. Besides adding a sense of movement and gentle lines to a design, they also contrast beautifully with square and rectangular paving, rills, walls and fencing. 
3. BRIGHTEN UP RAILINGS AND BALCONIES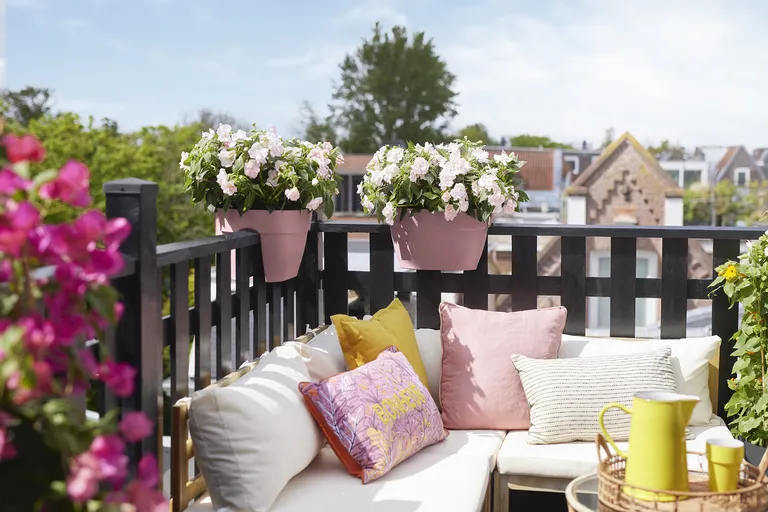 Make the most of flower power with balcony garden ideas like this bridge-style planter. Designed to slot over the handrail it can become home to cheery annuals for a seasonal display, trailing vines and or even herbs and homegrown crops. Place at regular intervals for a smart symmetrical look or maximize the effect by nudging them up right next to each other.
4. STYLE UP A CORNER WITH PLANTERS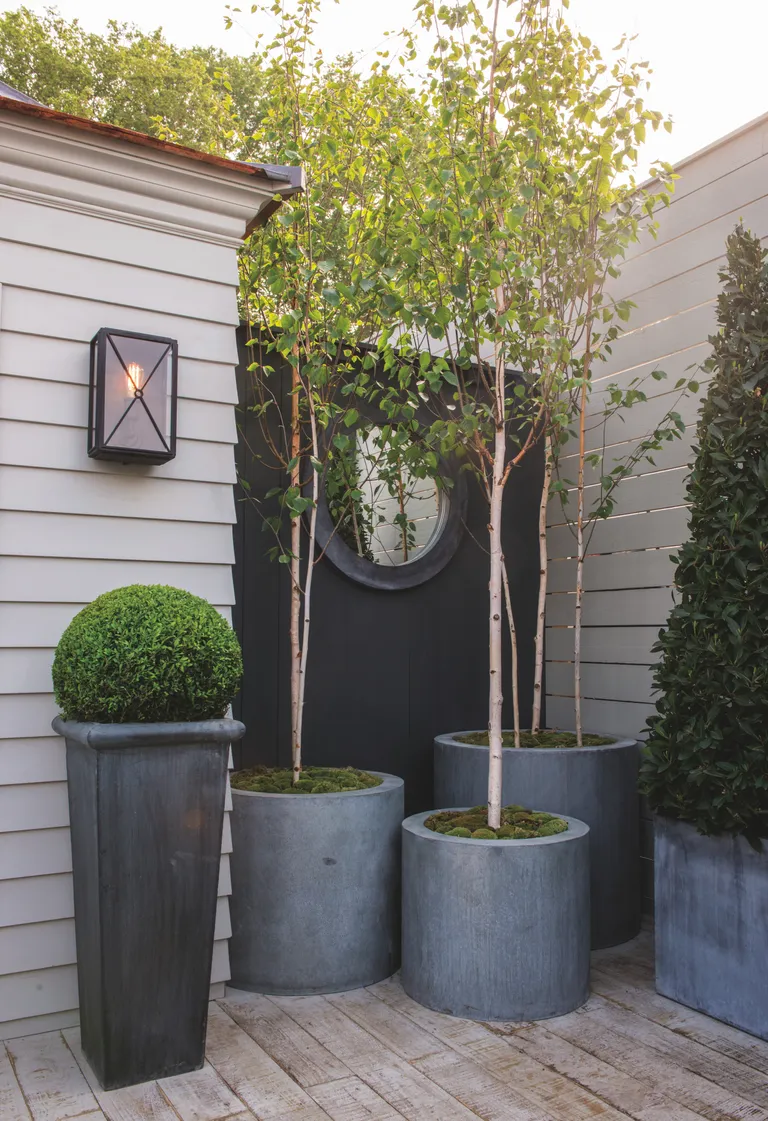 Want to add some leafy interest to an empty corner of your yard? Then planter box ideas are the answer. Not only can you group and position them to make the most of your available space, but you can also tailor the planting to suit your style and your yard's aspect. Many designs come in a range of sizes and heights, so why not opt for a trio to create a smart and cohesive display at slightly different levels?
Add a touch of variety by mixing in a few containers of contrasting shape or size but do stick to the same finish or material for a smart, co-ordinated display.
When it comes to choosing plants, decide on how bold and colouful you wish the result to be. A mix of clipped evergreens and slender deciduous trees – such as these white stemmed birch trees – create a timeless feel that also reflects the change in seasons, but tropical garden ideas using cannas, fatsia and palms would suit warmer climes or try sculptural drought lovers such as agaves, manzanita, cactus and lantana.
---
Post time: Aug-13-2022