grey mushroom coffee table outdoor bench garden furniture fisrt hand manufacturer
Product Detail
Product Tags
1.Lightweight and high strength The relative density is between 1.5~2.0, which is only 1/4~1/5 of carbon steel, but the tensile strength is close to or even exceeds that of carbon steel, and the specific strength can be compared with high-grade alloy steel.
2.Corrosion resistance FRP is a good corrosion-resistant material, and has good resistance to the atmosphere, water and general concentrations of acids, alkalis, salts, and various oils and solvents. It has been applied to all aspects of chemical anti-corrosion, and is replacing carbon steel, stainless steel, wood, non-ferrous metals, etc.
3.Good electrical performance It is an excellent insulating material and is used to make insulators. It still protects good dielectric properties at high frequencies. It has good microwave permeability and has been widely used in radomes.
4.Good thermal performance The thermal conductivity of FRP is low, 1.25~1.67kJ/(m·h·K) at room temperature, which is only 1/100~1/1000 of that of metal. It is an excellent thermal insulation material.
5.Good designability (1) Various structural products can be flexibly designed according to needs to meet the requirements of use, which can make the product have a good integrity. (2) The material can be fully selected to meet the performance of the product, such as: corrosion resistance, instantaneous high temperature resistance, special high strength in a certain direction of the product, good dielectric properties, etc. can be designed.
6. Excellent craftsmanship (1) The molding process can be flexibly selected according to the shape, technical requirements, use and quantity of the product. (2) The process is simple, it can be formed at one time, and the economic effect is outstanding, especially for products with complex shapes and small quantities that are not easy to form, its technological superiority is more prominent.
Product Name

Outdoor hexagonal surface preservative wood fashion bench

color

Customizable

size

Customizable

Material

FRP&Wood

Usage
Outdoor,Backyard,Patio,Balcony,

Garden,

etc.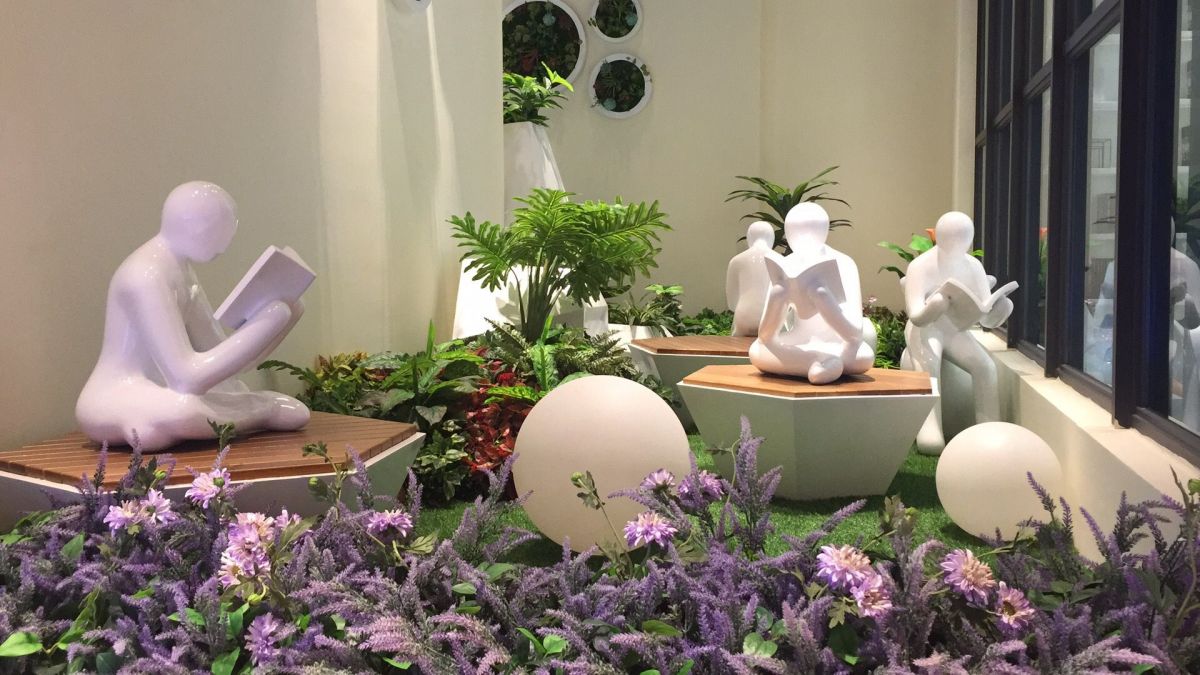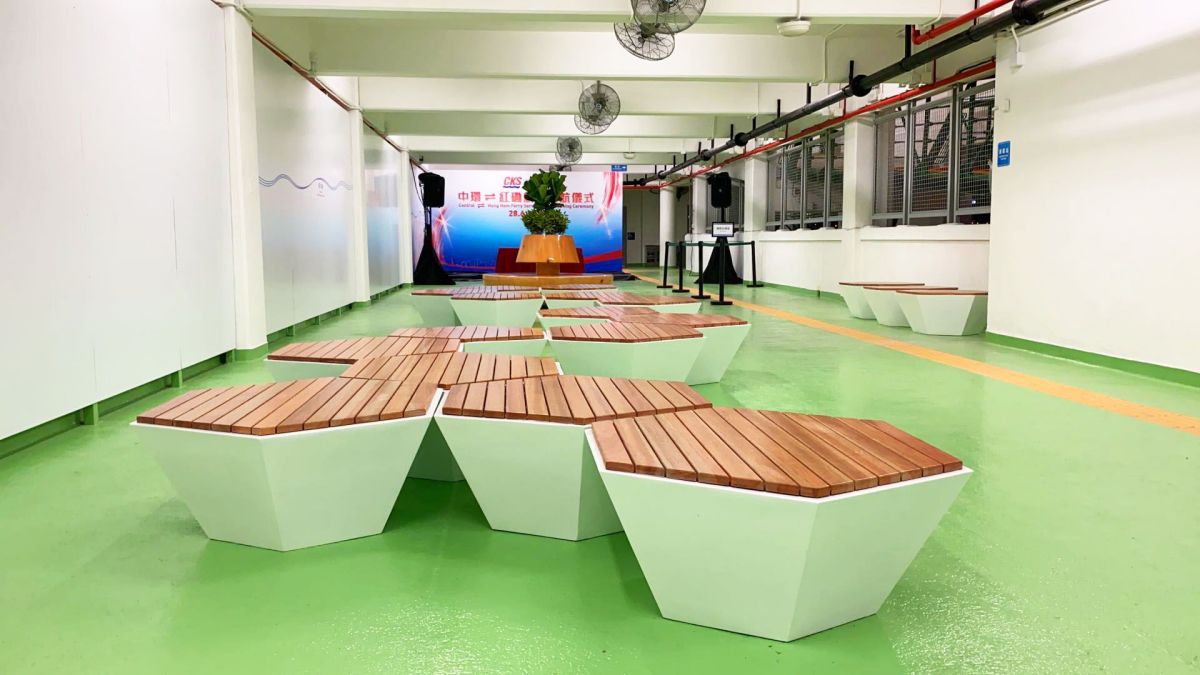 This hexagonal teak bench is our best seller, we use the finest Burmese teak to ensure the product can withstand the impact of the outdoors, and resist the erosion of strong UV rays and rain. Wood and FRP are a perfect match, both in public commercial spaces and outdoor park squares, both play a good decorative role and practicality. In addition to this classic shape, we can also deepen customization according to your requirements, and look forward to your attention and consultation.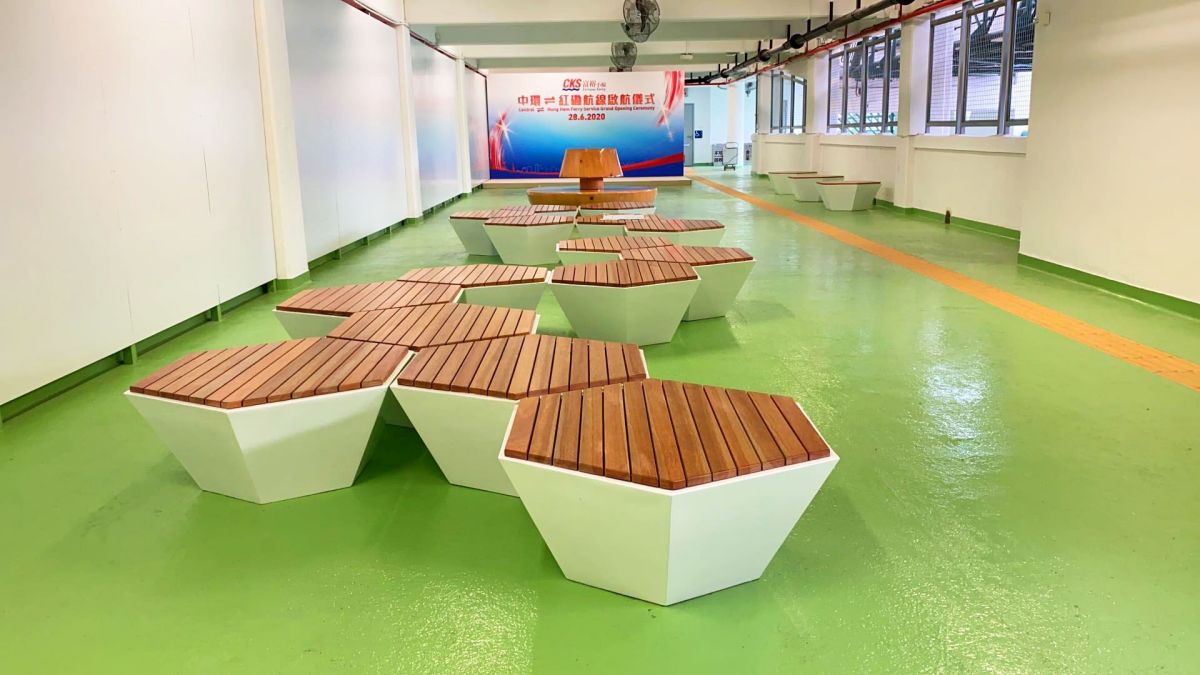 ---
Previous:
goose egg type concrete outdoor stools
---
Write your message here and send it to us